Version 0.7
The program : a cool administration panel, editable blacklists... See
changelog
.
Please report any bug you encounter!
The end is near, I hope you like it.
Good night.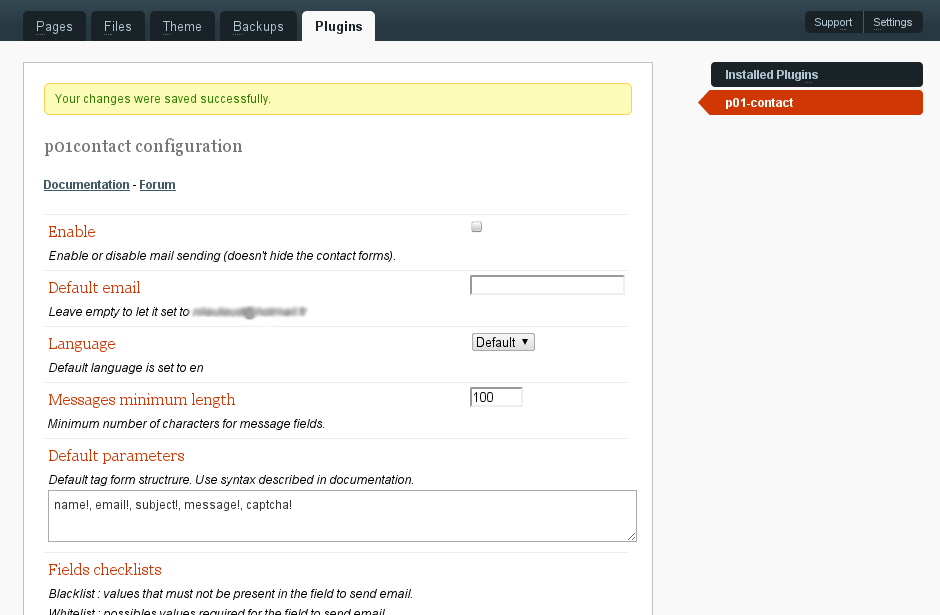 ______________
nicco Wrote:Hi, I'm trying your plugin, but I always get an Error_message when sending the form. I created the file lang it.php but I can not use it. Can you help me?
Hi, could you test with the new release?
Summ3R Wrote:

p01 Wrote:File field added to Todo list and "reload" bug added to known issues.


fixed, replace 'case' as mine
file:p01-contact.php; line: 261
Hi. I fixed that on new release. It was also a more general bug to fix (link between the label/input for/id and the ID of the form). Thanks.