This plugin adds the ability to rename, move and copy folders and files.
To call additional functions (context menu), after installing the plug-in, right-click on the line with the file or folder.
Renaming, transfer and copying works for both main files and thumbnail images, if any. You can also manually set the download folder and thumbnails in the source file, if your CMS has a path other than the default.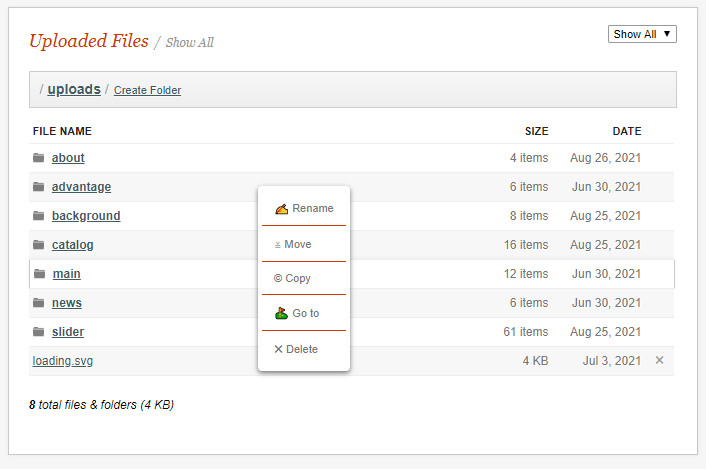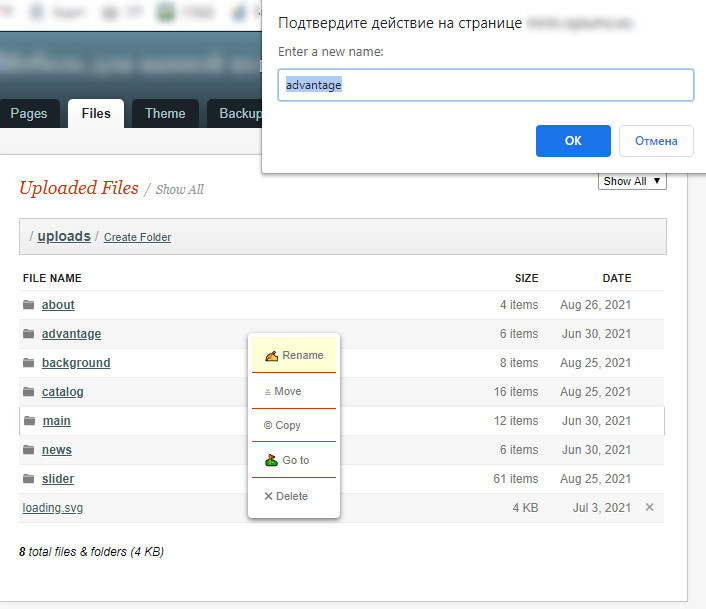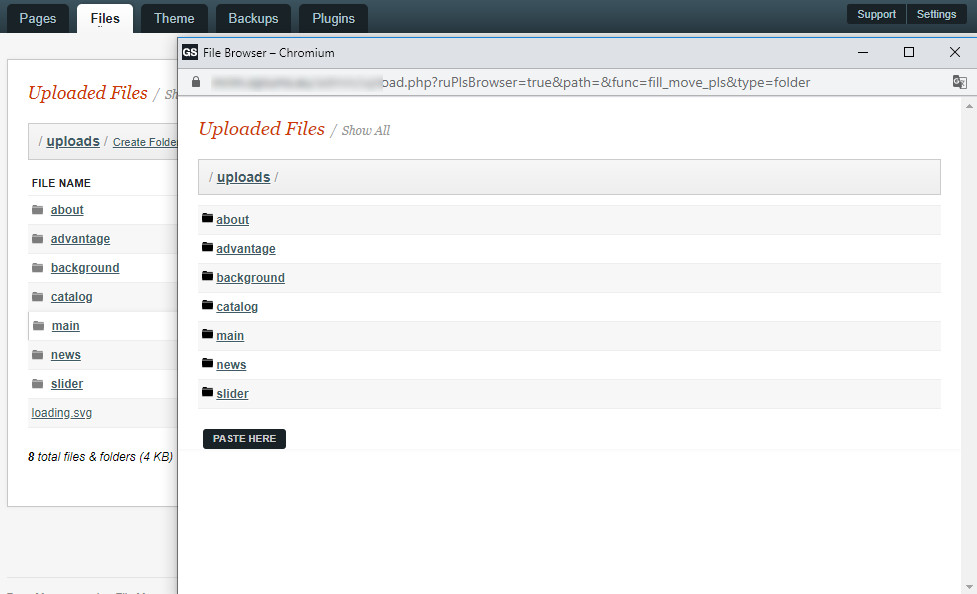 Download plugin on my site
Download plugin by direct link
Download plugin from Yandex
Page from Extend